Inspirited works with clients to realize their potential, let go of limitations and heal themselves. We work on mindset, emotional blockages and releasing old patterns. Our unique Self Directed Healing process (SDH) enables us to make positive change in a rapid and sustainable way.
Below is a list of just some of the areas we specialise in. Contact us to see what we can do for you.
Relationships
Being able to travel through relationship challenges with self worth, clarity and compassion means that we come out the other side much more quickly and easily. We help with divorce, finding love, abusive relationships, family breakdown, loss of a loved one, saving your relationship, and finding true intimacy and connection.
Anxiety & depression
Suffering from emotions that you just cant shift? Strong emotions can be debilitating, preventing us from living out our potential in this lifetime. Learning how to process and release these emotions means we can move through them quickly and easily and go forward in our lives with confidence.
Trauma
Have you been through a trauma that still impacts your life, your feelings and your well-being? Are you ready to release it and become the best version of you without all the pain and fear? We enable the release of deep trauma so you can spend the rest of your life feeling empowered and safe.
Addiction
Are you an addict? We can become addicted to many things. With a proven process we uncover the root cause of your addiction enabling you to release the pattern of self abuse and eliminate self sabotaging behaviours. We specialise in all forms of addiction.
Business & Career
Are you at a fork in the road and not sure which way to go? Under financial pressure? Release an unshakeable sense of self belief and confidence to help you achieve your life and business success.
Communication
Do you struggle to find your voice? Are you able to express yourself emotionally? We work with our clients to break through their own blocks, limitations and patterns for better communication.
Health
Our physical and emotional bodies are intrinsically connected. Realign your emotional self, re-focus your inner sense of self worth and begin to heal yourself from the inside out.
Peak Performance
Striving to be the best you can be? We improve our productivity and performance when we tap into our flow and our sense of creativity. Reaching a deeper state of self worth and authentic confidence unleashes our maximum performance.
TESTIMONIALS
The SDH healing process has been benefited hundreds of clients with amazing results from healing illness and disease to helping people overcome addiction, anxiety and all forms of trauma.
Program Options
Our powerful process impacts mindset, emotional wellbeing and self confidence. We work on all levels of consciousness for lasting and profound results. We customise solutions for one to one healing, group sessions, training, workshops and speaking events.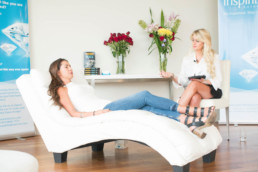 One on one healing session
Intensive one on one 75 minute SDH session to:
√Alleviate immediate stresses.
√ Release blocked and heavy emotions from your physical body.
√Release conscious limiting beliefs for immediate clarity & inspiration.
√Obtain a clear sense of direction on your immediate issue.
√Facilitate empowered decision making.
* You can choose to do your sessions over video from the privacy of your own home or come to our Healing and Wellness Centre in Port Melbourne.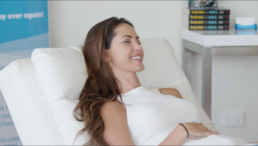 8 week healing program
An 8 week one on one transformational healing program.
√ 8 x one on one healing sessions.
√ Release limiting beliefs and emotional blockages
√ Gain emotional freedom from your past
√ Release limiting emotional memory from your body
√ Gain clarity and true self confidence
√ Increase emotional mastery
√ Discover your purpose and claim your power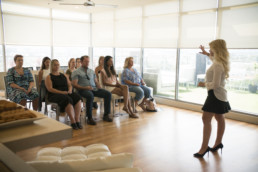 Become an SDH practitioner
SDH Self Directed Healing -Training program level 1.
√ Session measuring and testing protocols.
√ Emotional consciousness training.
√ how to identify limiting belief systems effectively.
√ Inner Child SDH process – healing the past.
√ Emotional consciousness training.
√ Emotional release training.
√ Accelerated trauma release training.
√ Addiction release training.
√ Quantum shift training
The Inspirited healing and wellness program has been designed to assist you to make long lasting life changes in only six sessions. We work with you, one on one so you can unlock the past to be in the moment now and create a better future.

Are you able to live your life being your authentic self?
We know that authenticity is at the heart of living a fulfilling and happy life. Inspirited clients score an average of 154% improvement in a sense of authenticity after completing our healing and wellness program.
Are you living your life purpose?
It is widely known that living your life purpose is the way to greater well-being*. We know that our clients excel in their lives when they have a clear purpose. After completing our healing and wellness program over 80% of our clients are now living their life purpose.
Have you ever felt like you were not good enough?
We all know that having a deep sense of self worth makes it easier to face day to day challenges and overcome bigger hurdles. 100% of Inspirited clients rank their sense of worthiness between 80% and 100% after our program.
Do you feel compassion for others? What  about for yourself?
We know that having compassion for yourself enables you to move through mental and emotional suffering more rapidly. All of our clients rated their compassion for themselves and others between 80% and 100% after our program.
*Sense of Purpose: Harvard Business Review From Purpose to impact by Nick Craig and Scott A Snook. Compassion: PSYBLOG – Psychological effects of being compassionate Fredrickson et.al (2008) Inspirited Client Survey 2016: Statistics on perceived improvement after each session.